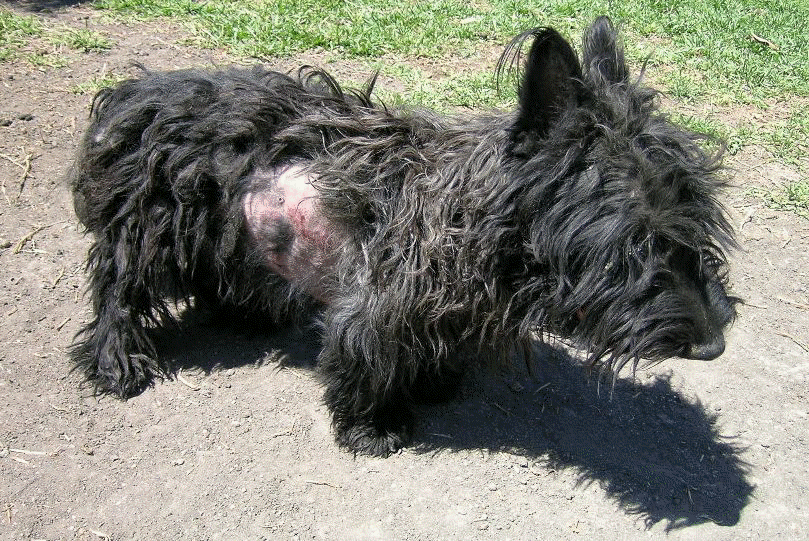 Forbes on Rescue Day (5-17-06)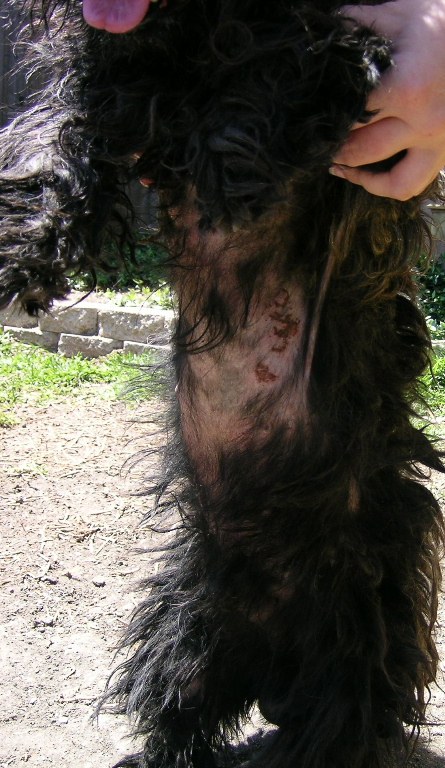 Hair Loss & Skin Inflammation (5-17-06)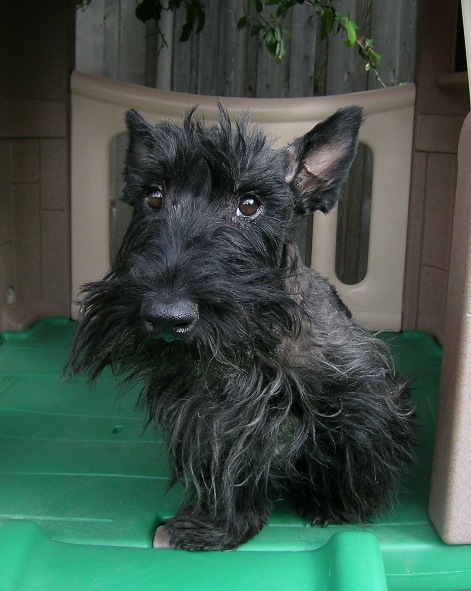 After Grooming (5-25-06)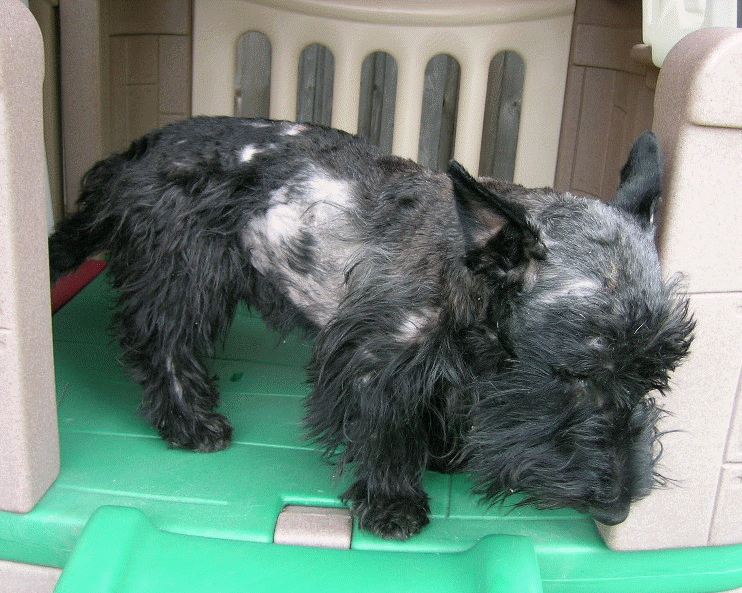 Hair Loss Left Side (5-25-06)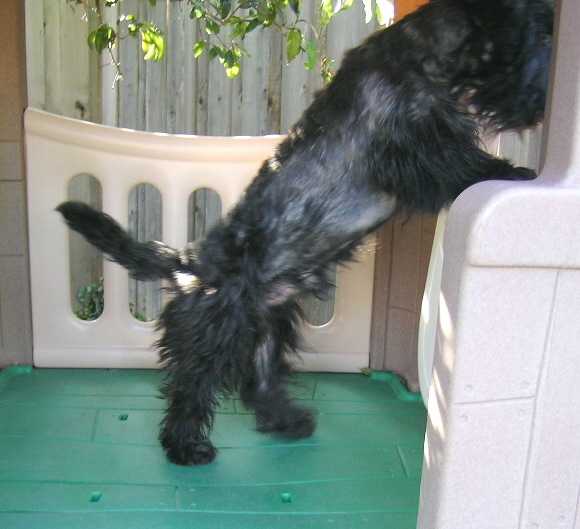 6-16-06
Skin Not as Inflamed & Hair Beginning to Grow Back!!!
Look at me now!
8-3-06
UPDATE: Thank you to all of my new friends that donated to my care. I'm receiving all of the medical attention that I need and will be available for adoption soon. Maybe as soon as August 31st!
*** UPDATE ***
Forbes HAS FOUND His Forever Home !!!
UPDATE 8-2-06: Forbes coat continues to fill back in. So much so, he needed to be groomed again today! We'll post new photos soon!
UPDATE 7-20-06: Forbes has completed his heartworm treatment and will now be cared for at his foster home during the next 30 days. He is not permitted to have any high energy activities during heartworm treatment and is handling his confinement quite well.
UPDATE 7-18-06: Forbes is now strong enough to begin his heartworm treatment. He is spending the night at our Vet's office. His treatment will begin tomorrow, July 19th.
Hello!

My name is Forbes. I was given this name by the volunteers at Scottie Kingdom Rescue. I don't think I've ever had a name before. I don't remember.

I've been walking the streets, searching for someone that could help me and finally got picked up by Animal Control. No one cared enough about me to bring me home, so after my "hold time" was up, I was rescued.

It's a scary time in my life. I've been on the streets, dodging cars and having strangers try to grab me. I don't feel good and I know I don't look good either.

Now I've been moved again, but this time I feel safer. The place is clean and the doctors and nurses are really nice to me. I'm being fed good food and having lots of tests run to find out what's wrong with me so I can get better.

Yesterday, (May 17th) I was given a pill to kill the fleas that were on me. I also took a little pink pill to help stop the itching. I've never itched so much before and I just want it to stop. I've scratched my hair off in several places and have sores and scabs on my side, chest, and back. They tell me they're going to cut a lot of my hair off so they can see all of my skin and give me a bath. I know it will feel good to be clean again.

A few minutes ago, I heard the nurse call the folks at Scottie Kingdom Rescue. She told them I had worms... Heartworms. Then the doctor called and said I had a bacterial infection in my eyes. I also have a heart murmur. But my blood tests came back and said I didn't have any other problems. (Like I already don't have enough to worry about!).

I'm going to be on antibiotics and antihistamines for my skin. And I'll have eye drops put in my eyes twice a day. I still need my vaccinations, neutering, and heartworm treatment, but the doctors won't do any of that anytime soon, because I'm too sick.

After I'm cleaned up today, I'll be going to my foster home where I've heard I'm going to be eating two or maybe even three times a day for a while!!! Yahoo!!! FOOD!!! The doctors want me to gain some weight since my ribs and spine are showing. So I'll be looking forward to getting my breakfast, lunch and dinner from a bowl, instead of off the street.

So that's my story for now. I'll try to keep you updated from time to time or have my new friends at Scottie Kingdom Rescue do it for me. Maybe in a few months you'll want to adopt me? I am going to get well and then I'll be back to being the proud Scot that I once was.

In the meantime, could you help just a little bit with my medical bills? They tell me it's going to cost a lot to have all these tests and to give me the medicine I need. Then I have to be neutered and go through heartworm treatment which usually takes 45 days or more. So if you can help, I'd appreciate it.

Thank you,
My name is Forbes. I'm just 2 years old.

UPDATE: Thank you to all of my new friends that donated to my care. I'm receiving all of the medical attention that I need and will be available for adoption soon. Maybe as soon as August 15th!

Scottie Kingdom Rescue is a 501(c)3 Non Profit Organization. We prefer to adopt to families with past Scottie, Westie and/or Terrier experience, but realize this isnít always possible. You must have a secure & fenced yard.

We do not ship our pets. If you have that special place in your heart & in your home for a Scottie (or any of our other available Rescue Dogs), please be prepared to visit us in Dallas for an in person meet & greet session with our Available Dogs. If you have existing pets, they must travel to Dallas with you, so we can be assured that they will be compatible with the new addition to your family.

Please contact us at Rescue@scottiekingdom.com to receive an Adoption Application or for more information on our Adoption process.

Thank you for considering Adoption!