~ Isabelle & Chloe ~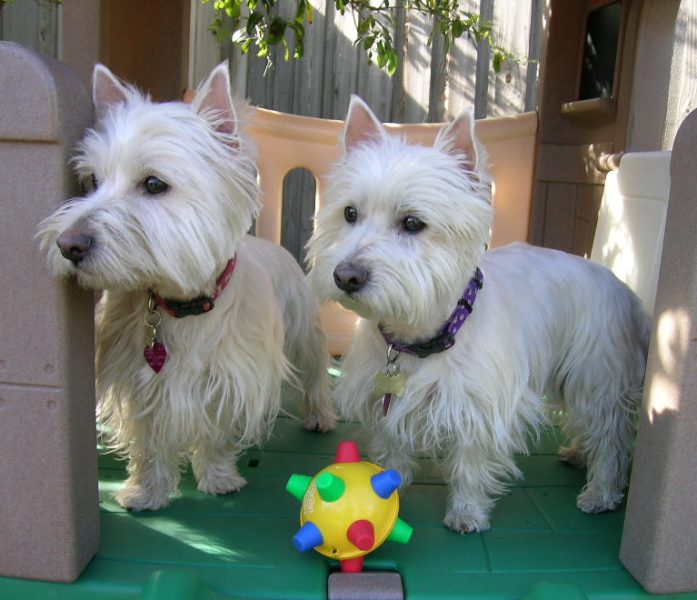 *** UPDATE ***
Isabelle & Chloe
have FOUND Their Forever Home !!!
Isabelle & Chloe have just arrived at Scottie Kingdom Rescue. Together their entire lives, they will only be adopted as a pair. They are littermates, born August 1, 2002, making them just under 3 years of age.

A little on the quiet side, Chloe is still eager to play with her sister, but also enjoys quiet time and watching TV. More outgoing, Isabelle is ready to play ball outside and closely guards her sister
*Chloe & Isabelle will only be adopted as a pair.*

Scottie Kingdom Rescue is a 501(c)3 Non Profit Organization. We adopt our companions to families that are in or near the Dallas-Fort Worth Area. We prefer to adopt to families with past Scottie or Westie experience. You must have a secure & fenced yard. Please contact us at Rescue@scottiekingdom.com for more information and also take the time to visit our website www.scottiekingdom.com for further information.