We don't know the entire story, and probably never will, but we do know that Layla needed help. She had been found during a raid by the State Police, on a farm in Arkansas. She was in an outdoor dog run, with her two sisters. No Food. No Water. There were 29 other dogs and 31 horses in need of urgent care. Layla, we found out later, was in the most critical condition of them all.

At the time she was rescued, Layla weighed a mere 8-1/2 pounds. She should weigh 20 - 25.

We believe Layla is a Bichon - Aussie blend, but it doesn't matter what breed she is. She needed help. The rescue group in Arkansas was overwhelmed with the other dogs and the possibility existed that Layla may require some special care that wouldn't be available to her in Arkansas.

After spending three days in Veterinary care, with an IV to replenish some of her lost fluids, Layla was released so she could be transferred to us.

Because her stomach has shrunk so much, Layla eats very small portions of food. She must be fed multiple times a day. During the night, she is offered food and water, but doesn't always accept it.

Besides being severely mal-nourished and flea infested at the time of her rescue, Layla had several highly sensitive areas where her bones are protruding. We have her sleeping on a thick lambs wool & foam bed, with an additional lambs wood pad on top, so she has plenty of cushion to soften the areas where her bones protrude. Towels cover her at night, so she isn't chilled.

We will be posting updates and photos on Layla's Care over the next weeks while Layla regains her strength. In the meantime, if you're able to help with Layla's medical expenses and long term fostering care, she would be so grateful. Even giving up just one cup of coffee and donating the money to Layla, will be so appreciated.

It took less than 24 hours for Layla's Angels to start arriving. Some came with unknown names, others we've known for so long. Thank you!

All of Layla's medical needs are being fully covered by friends of Scottie Kingdom Rescue, Erin & Family.

They simply wanted to right a wrong.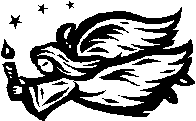 Donations will be used for the care of our rescue dogs that are so badly in need of loving homes.
Scottie Kingdom Rescue, Inc
P. O. Box 551265
Dallas, TX 75355-1265
Scottie Kingdom Rescue, Inc. is an Approved 501(c)(3) Non-Profit Organization.
Your Contribution is a Tax-Deductible Donation to the extent allowed by law.
~
Layla
Now Available for Adoption!
by Eric Clapton and Jim Gordon
What will you do when you get lonely,
No one waiting by your side?
You've been running and hiding much too long.
You know it's just your foolish pride.

Chorus: Layla, you got me on my knees.
Layla, i'm begging darlin' please.
Layla, darling won't you ease my worried mind?

Tried to give you consolation
Your old man had let you down.
Like a fool, I fell in love with you,
You turned my whole world upside down.

Chorus

Let's make the best of the situation,
Before I finally go insane.
Please don't say we'll never find a way,
Or tell me all my love's in vain.

Chorus

Chorus
*** UPDATE ***
lAYLA HAS FOUND hER Forever Home !!!