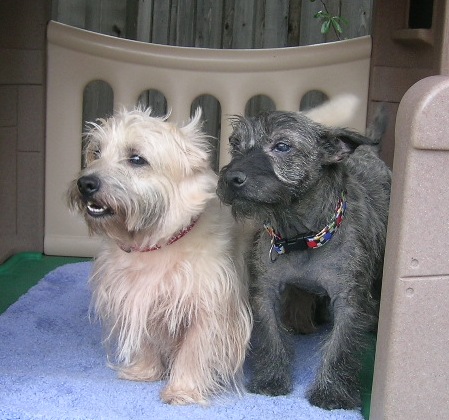 Salem (left) and Raleigh (right) were owner surrendered to a shelter and then transferred to Scottie Kingdom Rescue because Raleigh needed help with his skin problems. At times, he itches himself to the point of bleeding. He has massive amounts of hair loss on his neck, head, back and sides. His chest and belly are completely bald.

After several attempts to help Raleigh failed, he was referred to our Veterinary Allergy Specialist for additional testing, which was performed on April 24th.

The allergy testing found that Raleigh has multiple allergies and will require injections over the next 4 - 6 months to build up his immunity to the various molds, weeds, grasses, and trees that he is allergic to.

We are desperately wanting to keep Salem & Raleigh together, since they are brothers, and adopt them as a pair, which will involve long term fostering and medical care.

The visit to the Allergy Specialist cost $555.75.

Everyone that meets Raleigh is so smitten with his friendly and loving demeanor. He's not letting his medical problems get him down!

Raleigh deserves this chance to repair the damage to his body. He deserves to be helped. He deserves to have a thick lush coat, like his brother has.

Please help us help Raleigh. He needs us all.
Scottie Kingdom Rescue, Inc.
P. O. Box 551265
Dallas, TX 75355-1265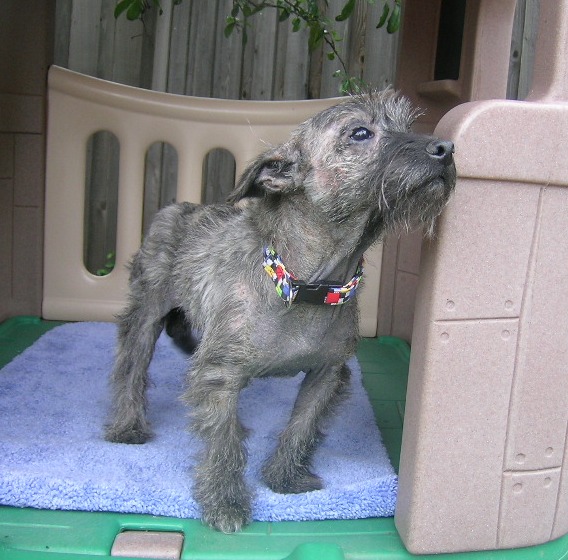 Scottie Kingdom Rescue is a 501(c)3 Non Profit Organization. We prefer to adopt to families with past Scottie, Westie and/or Terrier experience, but realize this isnít always possible. You must have a secure & fenced yard.

We do not ship our pets. If you have that special place in your heart & in your home for a Scottie (or any of our other available Rescue Dogs), please be prepared to visit us in Dallas for an in person meet & greet session with our Available Dogs. If you have existing pets, they must travel to Dallas with you, so we can be assured that they will be compatible with the new addition to your family.

Please contact us at Rescue@scottiekingdom.com to receive an Adoption Application or for more information on our Adoption process. Also, please take the time to visit our website www.scottiekingdom.com for further information.

Thank you for considering Adoption!